---
How to get there
The road out to Alstrom Point starts in Big Water, Utah.  It is the starting point for trans versing the Grand Staircase via the Smokey Mountain Road. (More coming on that trip).  The total distance from Big Water to Alstrom Point is about 35 miles. Give yourself at least half a day and make sure to check local weather conditions.
Do not attempt this trip if it has rained or rain is in the forecast.
The first leg of the trip is a gravel road that is plowed and fairly smooth. This part can be travelled in any 2-wheel drive car or truck. The views heading out to the point are impressive.  The cliffs offer a glimpse of history and the erosion that is always taking place.  There are many places to stop and look at the balancing boulders.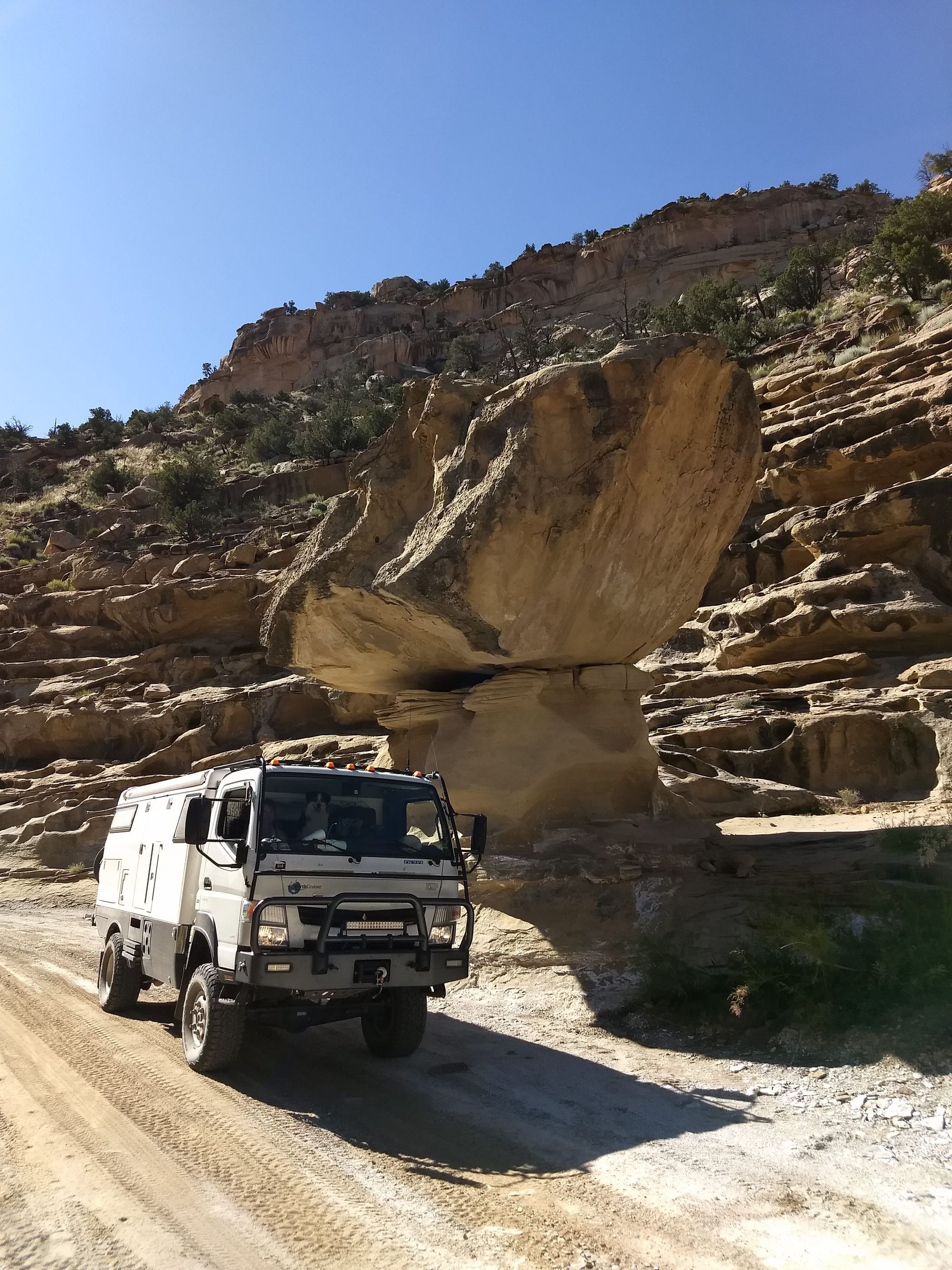 At about 18 miles from Big Water, you will see a sign for road #264.  This part can also be done with a 2-wheel drive vehicle but starts to get more difficult.  You are about 5 miles from the point, but the last 3 miles are sand and the last 1/2 mile is for high clearance vehicles only.  Most of the video below is from the cab of our EarthCruiser. I slow down the video at some of the more difficult points to show how rough the road at the end is.