Crossing the border
Our trip started in Sisters Oregon where I met Gary and Rick for our trip south. After a couple of long days driving to the border, we stayed in an RV park close to Tecate, Mexico, and met up with Ron, the fourth member of our convoy. The next morning, we drove to the border and submitted our paperwork, and paid for our Visa to go south. The video below is the first-night campsite where we stayed at a vineyard and also a friend of ours in San Quintin.
---
Guerro Negro
Guerro Negro is the largest town located in Baja California Sur.  The town is best known for its salt mines and the grey whales that calve in the lagoons.  The town was founded in 1957 when Daniel Ludwig built a salt works the supply the demand of salt in the western USA.  The establishment later became the greatest salt mine in the world, with a production of 7 million tons of salt a year. But what is near and dear to my heart, are the whales.....
---
Mario's Whale-Watching Tours
We booked our whale-watching tour with Marios Tours. Not only do they book tours, but they have an RV park in the back of the property and also a restaurant. They do a great job of not only providing tours but also educating the public about the whales, their habitat, and the migration from Baja Mexico to Alaska.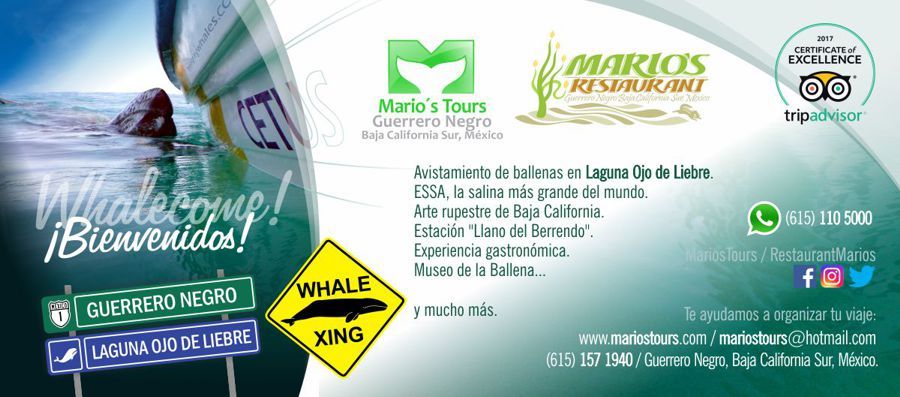 ---
Kissing Whales In The Bay
The videos in this blog were taken in 2020, right when Covid was starting to hit the USA. At the time, I did not know I would be doing a Youtube channel or a blog. The footage is raw, and my camera skills are poor, but the experience was amazing. I sometimes think that maybe I should have stayed in Mexico thru the Covid pandemic. I could get used to drinking Tequila and eating fresh fish every day while camping on the beach!!
---
As the whale started to surface my heart rate elevated.  It seemed it was going to break the water and tip our boat over. I tightened the straps of my life vest and was amazed at how graceful the full-size whale came up to the boat. Being able to touch a Gray Whale in the wild of the Ocean will always be one of the special items on my bucket list.
---
Conclusion
You will notice the videos above are out of order. We had some stops in between but the whales were the highlight of the trip. I will be uploading more videos from this trip in the coming months with an entire blog dedicated to Santispac Baja California Sur (the sunset picture at the top of the page).
Thanks to everyone who supports our blog and Youtube channel.
Brent Conklin
Whiskey7Backroads.com

Harvest Hosts
Get 15% off your Harvest Host Membership
---
---