Calf Creek is in the Grand Staircase and has 2 majestic waterfalls that you can hike too.  The lower falls are the most popular and well known.  It's a relatively easy hike but expect very little shade in the summer.  The hardest part of the hike is all the sand you get in your shoes.  
The falls at the end of the hike drop 126 ft into a pool of inviting cool water.  Many people hike in to have a picnic and you will see many families and dogs on the trail and at the falls.
The trail is 3 miles each way for a 6-mile round trip hike.  There are usually maps at the start of the trailhead (there is a $5.00 entrance fee).  The hike has 15 interpretive stops that point out the history of the canyons, 2 granaries, pictographs and plant species.  You can download a copy of the map below
https://www.blm.gov/sites/blm.gov/files/uploads/BLMUtahLowerCalfCreekFalls.pdf
We have hiked this trail many times and it can be very hot in the summer.  Make sure to bring plenty of water and sunscreen.  There is a wide area at the falls that is shaded and cool.  Stay for a while and enjoy the view before returning the way you came in.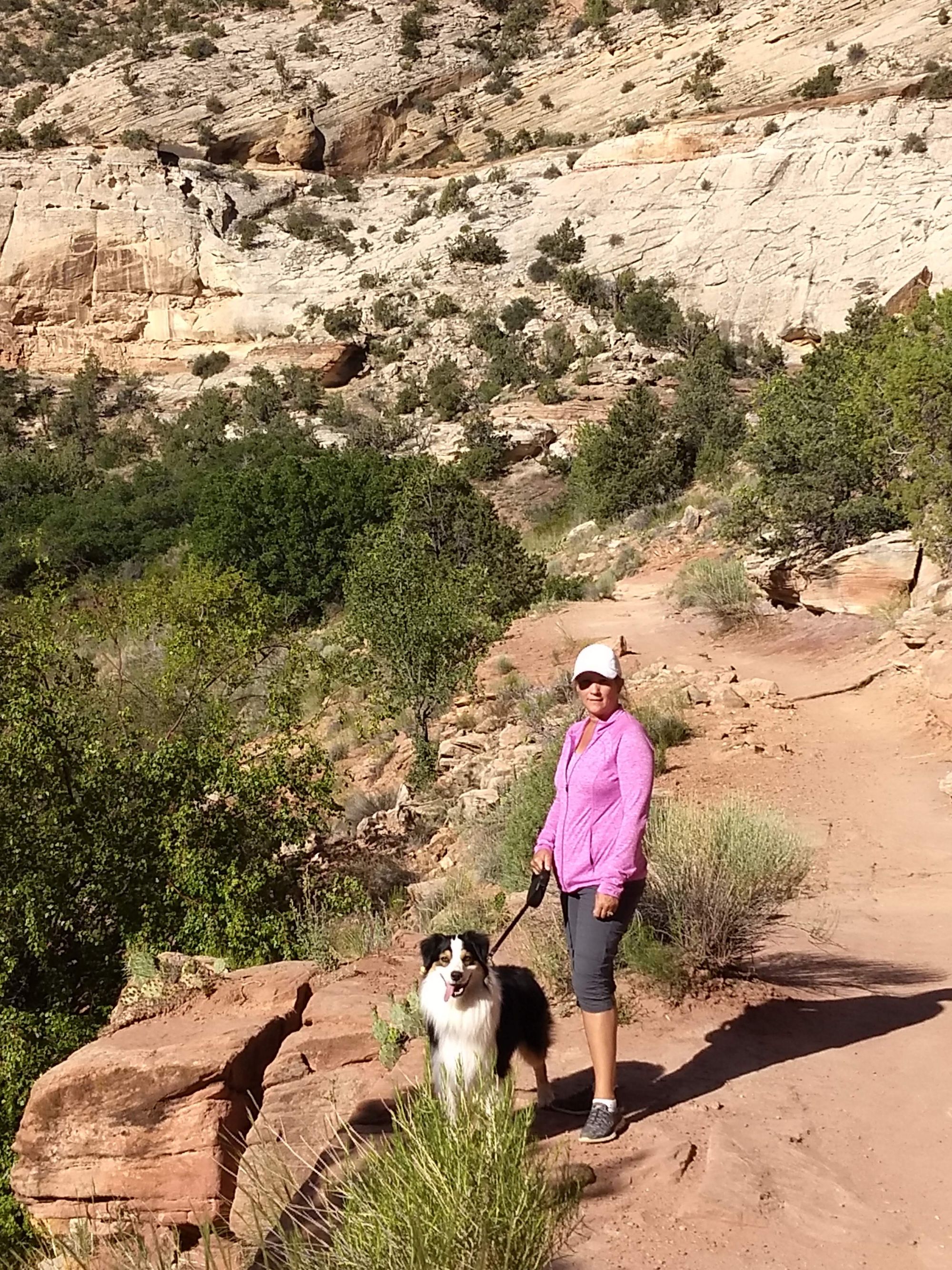 The trail and falls are just off of Hwy 12 north of Escalante and on the way to Boulder, Utah.  This is in the heart of the Grand Staircase.  There is plenty to see and do in the area.  I have included a map of the entire Grand Staircase below.
https://www.blm.gov/sites/blm.gov/files/documents/files/BLMUtahGrandStaircaseEscalanteNationalMonumentTravelMap.pdf
We will be writing future blogs and newsletters on the surrounding areas, featuring dispersed camping outside of Capitol Reef National Park, The Burr Trail, Devils Back Bone, Kelly's Grade and the entire Smokey Mountain Road.  If you haven't already subscribed, please take the time to do so now, so you don't miss any of these awesome trips.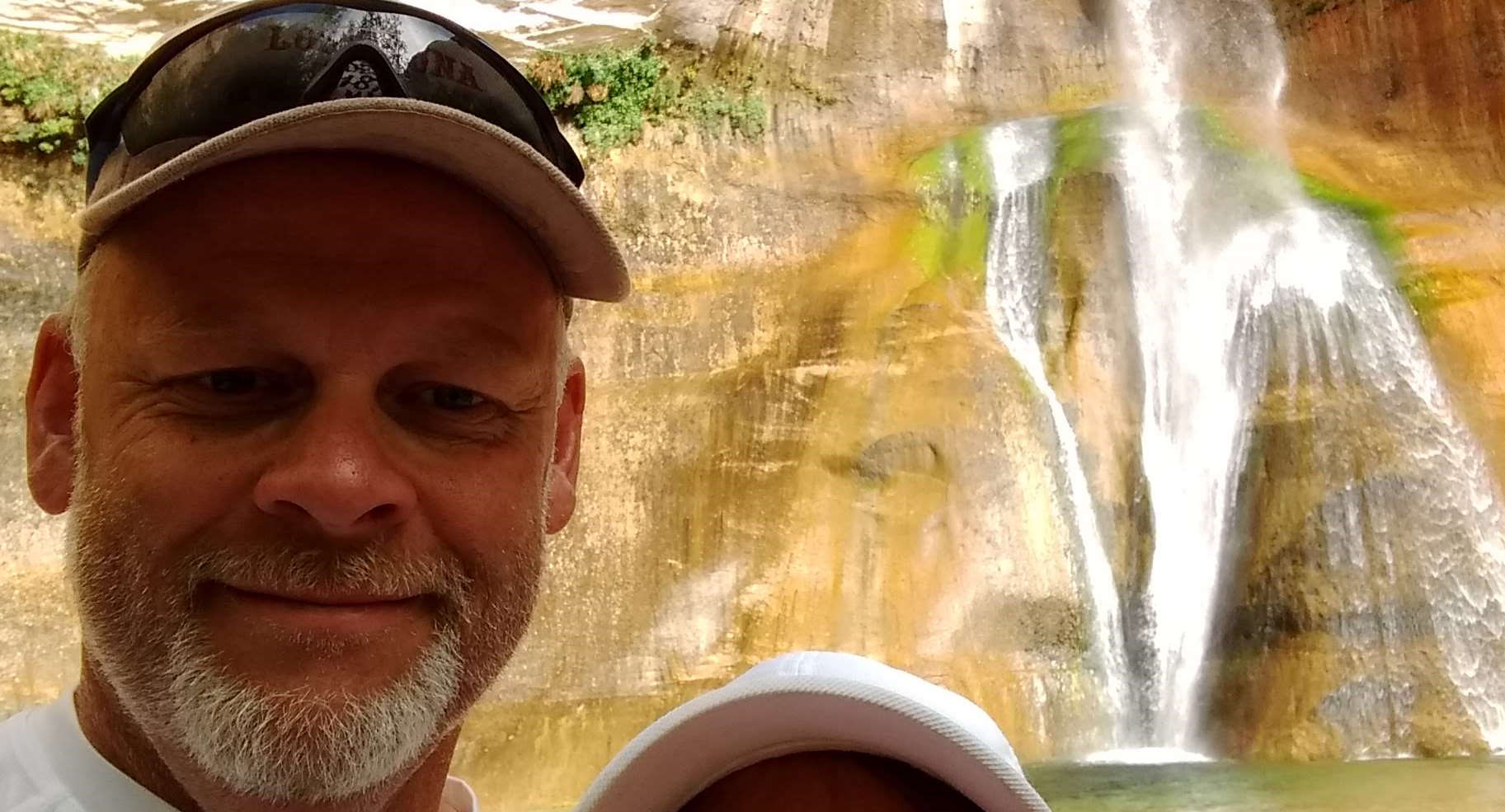 Thanks for your continued support of the new Blog Website, please share with friends, family and social media.
Brent & Cheryl Conklin
Whiskey 7 Backroads

Boondockers Welcome
Get 15% off your Boondockers Welcome Membership
---
---