A little Explanation
I get a lot of questions traveling around the western United States about the EarthCruiser. Ultimately, all the answers and conversations lead to Overlanding.... But what is Overlanding? Well, below I will try to explain and define it. But first, I think we need to identify other terms that are similar but different.
Camping - To me, camping is having a set place to go. Setting up a camper, trailer or RV and staying for a few nights. It can be off-grid or have hookups and amenities like pit toilets and water. Either a 4x4 or 2-wheel drive will work for camping trips depending on the destination. Most camping trips are about the location and not the trip or the ride to get there. Some of my best childhood memories are from camping trips with my grandma and grandpa. This is a great way to introduce kids to the outdoors.
Boondocking - Similar to camping but always without power and self-contained. No amenities, no water or pit toilets. All power to keep the camper or trailer working has to come from solar or a generator. Also, it is mostly about the destination and not the 'way' or 'how' to get there. Most times the destination is known before leaving but not always. Again, 4x4 or 2-wheel drive can get you there.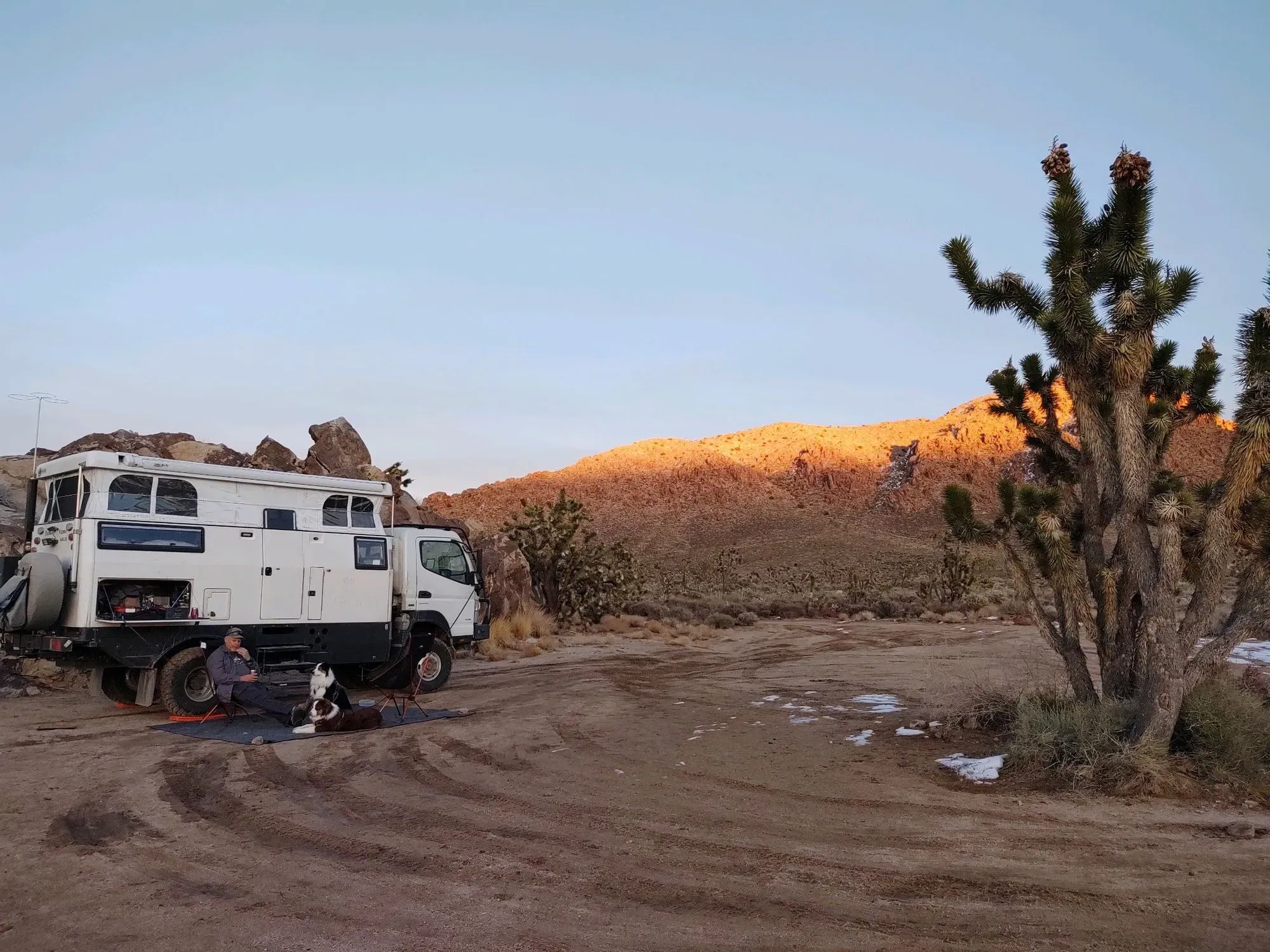 Overlanding - An extension to Boondocking but with an emphasis on the 'way' and the 'how'. Overlanding is exploring new roads, routes or places and a part of the adventure is boondocking and/or camping. Overlanders will be prepared for any road, any weather and not let anything get in their way. If a log is over the road, the Overlander will have a winch to move it or a saw to cut it away. This is what we do with the EarthCruiser. Most true Overlanding rigs will be 4x4 and have all the equipment that may be needed in any situation. When we Overland, we try to find a new route, explore new areas and usually never know where we are going to stay the night. The unknown is part of the adventure!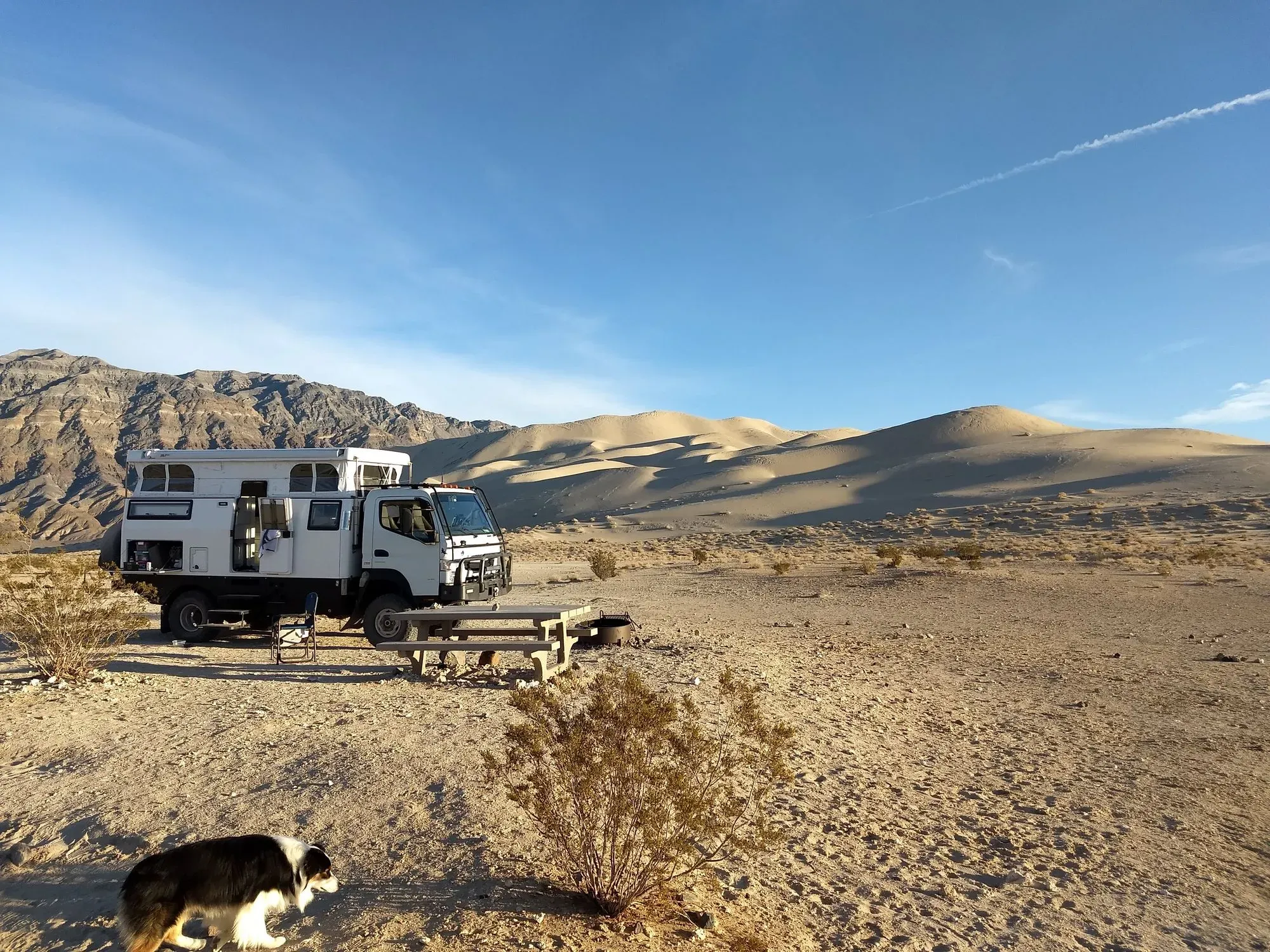 In summary, Camping, Boondocking and Overlanding are all great ways to get out and see our great country. There is no right or wrong or best way to do it. It's about preference. Some people want to know where they are staying and have reservations for the night. Some enjoy the trip more than the destination. Try them all and gravitate to what you enjoy.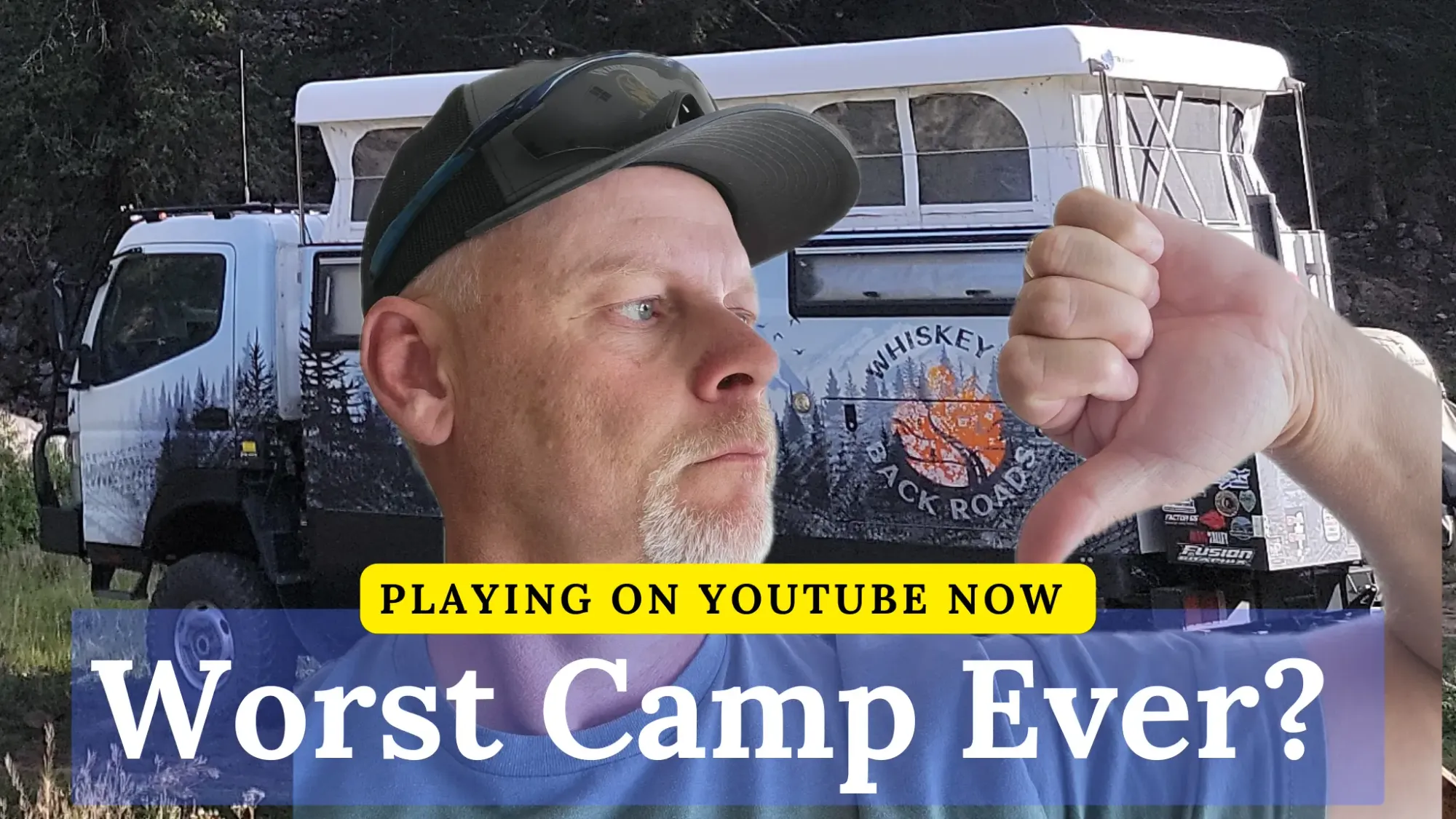 ---
What is Overland Expo?
So now that we know what Overlanding is, what exactly is the Overland Expo? Well, it's a show that brings together different aspects of Overlanding. There will be exhibitors like most shows but also custom Overland Rigs that the show showcases. There are also classes one can attend to learn more about the different techniques Overlanding requires. Below is a video of Expo Mountain West 2022. It's a walk around so you can get an idea of what a show like this has to offer.
One of my favorite parts of going to any Overland Expo is the onsite camping. I have met some of the best people at these shows. Roberto, Carlos and Lynn who you see in some of my videos I met at the Expo in Flagstaff. Even though I met Shane and Carrie on the radio, we first met in person at the same Expo. The show in Loveland Colorado was the same. I met Jason (Ham Radio 2.0), James, Bill, Mark and many others. Most of these new friends I will meet up with on a trail somewhere in a future overlanding adventure.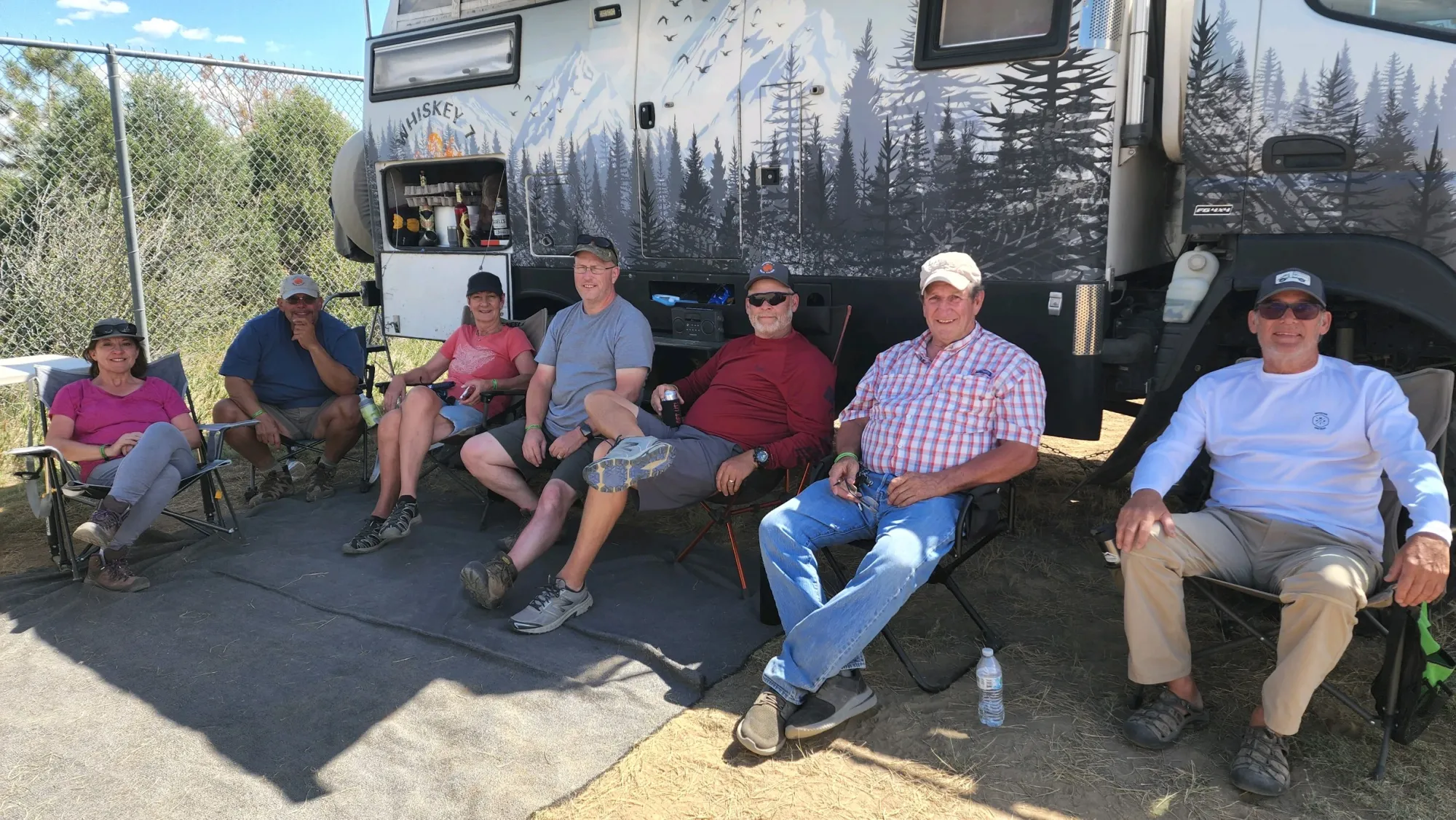 Boondockers Welcome
Use code BWFRIENDS15 at checkout
Get 15% off your Boondockers Welcome Membership
---
Where are these shows located?
It started out as one show in Flagstaff Arizona and grew from there. This year, there were 4 shows around the country. The PNW version was held in Bend, Oregon.
The Mountain West show was held in Loveland, Colorado.
The original show called West is still held in Flagstaff, Arizona.
And finally, the last show of the summer is East and is held in Arlington, Virginia.
As you can see, these shows are a blast. The people are very friendly, and I guarantee you will meet some future friends. If you haven't been, start making plans for next year. Here is the link to subscribe and get more information. We might even see you at one of the shows.
---
A future Overlander
We are fortunate to have a new grandson in the family. Roberto is already trying to persuade him to be a future Overlander with this new onesie!! But in all seriousness, thanks Roberto for the gift. Looking forward to taking the grandkids out like my grandpa and grandma did for me when I was a child.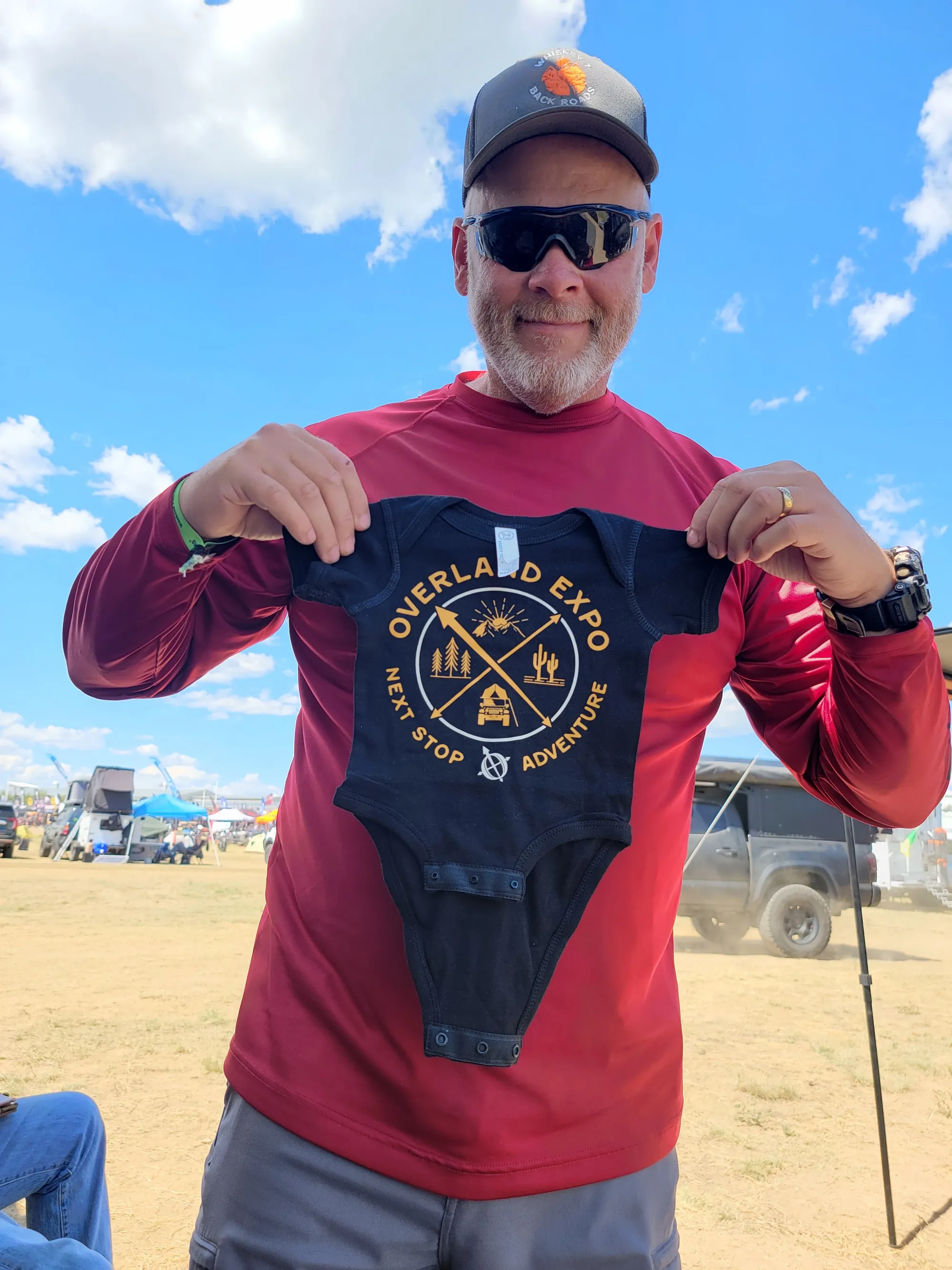 Thank you to everyone who has supported the blog. Please share as much as you can, and we will keep sharing all the great places we go.
Brent Conklin
---
---